Dermatology Compounding
Choose Customized Dermatology Medications for Increased Effectiveness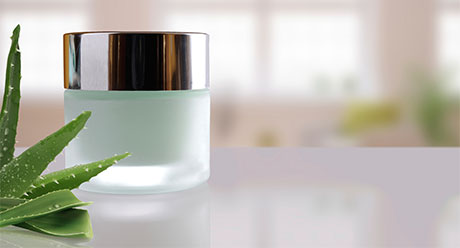 A pharmacy specializing in compounding can create a combination of drugs in specific mixtures to treat a wide variety of dermatology problems. If your skin is sensitive, you already have special pharmaceutical needs. Because creams or other commercial preparations may be too strong or too weak for your specific requirements, they can be ineffective or cause a reaction.
Your doctor can choose from a variety of preparations – gels, creams, ointments, sprays or powders – that are suitable to your lifestyle and skin problem. Compatible medications can be combined into a single dosage form to simplify a medication administration schedule and improve compliance. For example, resistant acne can be treated with customized formulations containing a combination of drugs that work together synergistically for the best results, which may result in fewer doses.
Proper healing depends on receiving the appropriate dosages and the best combination of medications. Because some dermatology patients are also allergic or sensitive to certain substances, by following a specific formula ordered by your doctor, we can eliminate trigger ingredients such as preservatives, perfumes, fillers, or dyes.
We can provide a valuable service to you through compounding by meeting those needs that are not being met with commercially available medications. For example, we are able to create compounded medications for many skin conditions, such as:
Cuts and wounds
Dark pigmentation
Dry, painful skin
Eczema
Facial and body acne
Fungal infections
Psoriasis
Rashes
Unsightly scars
Warts
Problem Skin
Compounding has long been recognized as a productive treatment avenue for addressing problem skin. Our pharmacy has the ability to formulate a number of new solutions for problem skin designed to help make a difference for your skin challenges.
Patients with Acne, Oily Skin or Rosacea
Our pharmacy can prepare prescription medication for patients using Clarifying™ Base, which is non-comedogenic and has other benefits as well.
Patient benefits:
Natural ingredients may improve red, blotchy skin
The unique avocado extract nourishes skin and decreases oil formation
May help promote faster release and improved delivery of APIs (active pharmaceutical ingredients)
May reduce the chances of irritation that are often seen with acne medications
Can also be used in anti-aging formulations for patients with acne-prone skin
Patients with Scarred and Damaged Skin
Our pharmacy can prepare prescription medication for patients using PracaSil™-Plus, which can dramatically improve the appearance of scars and prevent scarring on injured or damaged skin.
Patient benefits:
Appropriate for new or old scars
Rich in skin-friendly fatty acids and lipids
Can be used with or without active ingredients
Formulated without gluten, casein, dye, parabens, among other allergens
Patients with Eczema, Psoriasis and Xerosis
Our pharmacy can prepare prescription medication for patients using XemaTop™, which can help improve the appearance of red and irritated skin.
Patient benefits:
Replenishes the lipids within the skin
Nourishes the skin's structural integrity
Helps restore the skin's barrier and prevent water loss
May improve the delivery of common APIs
Clarifying™ Base, PracaSil™-Plus and XemaTop™ are registered trademarks of PCCA. © PCCA